Camping is a fun way to gather with your family and friends, enjoy nature and experience a whole new kind of vacation. However, there's a time before the vacation where everyone has the same question: "Am I feeling safe here?"
Here are some recommendations on how to prepare yourself for camping, while at the same time having the best time of your life.
Advices for safe camping:
1. Get vaccinated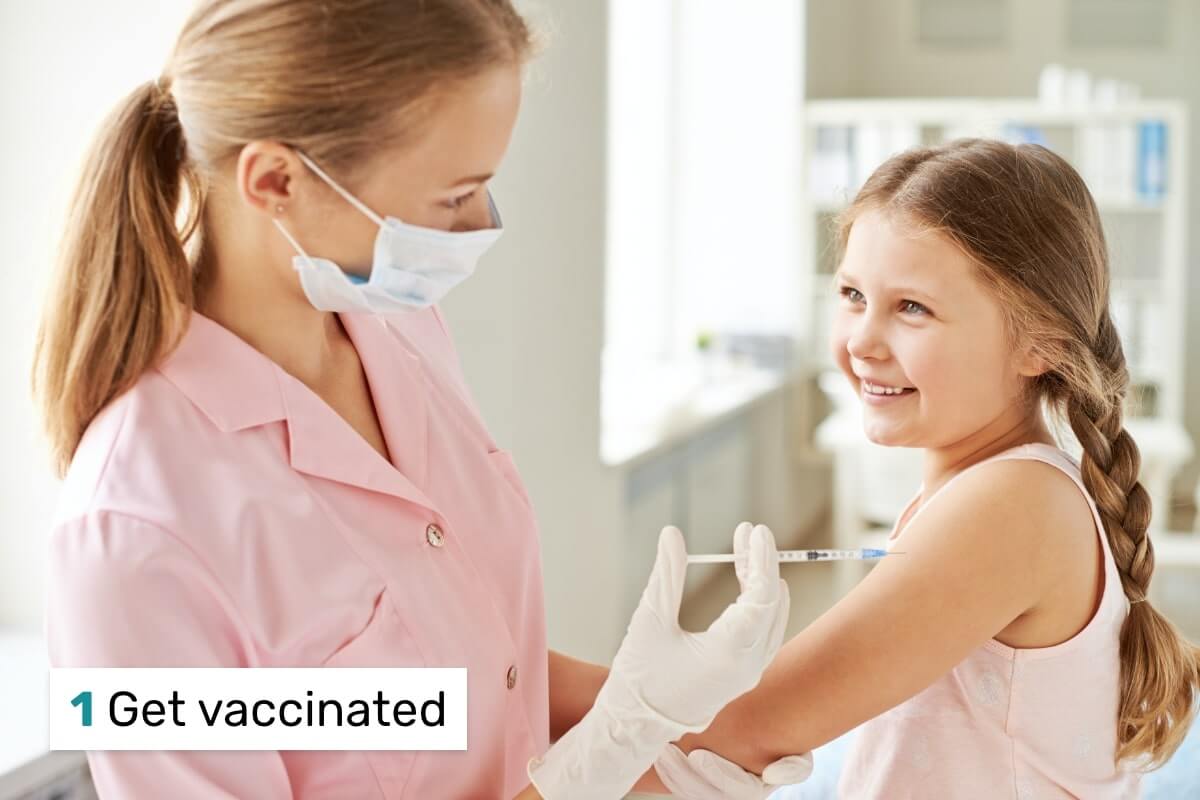 Vaccination can protect you from illness during camping. Make an appointment with your doctors and get vaccinated based on their recommendations, depending on your destination.
2. Watch out for carbon monoxide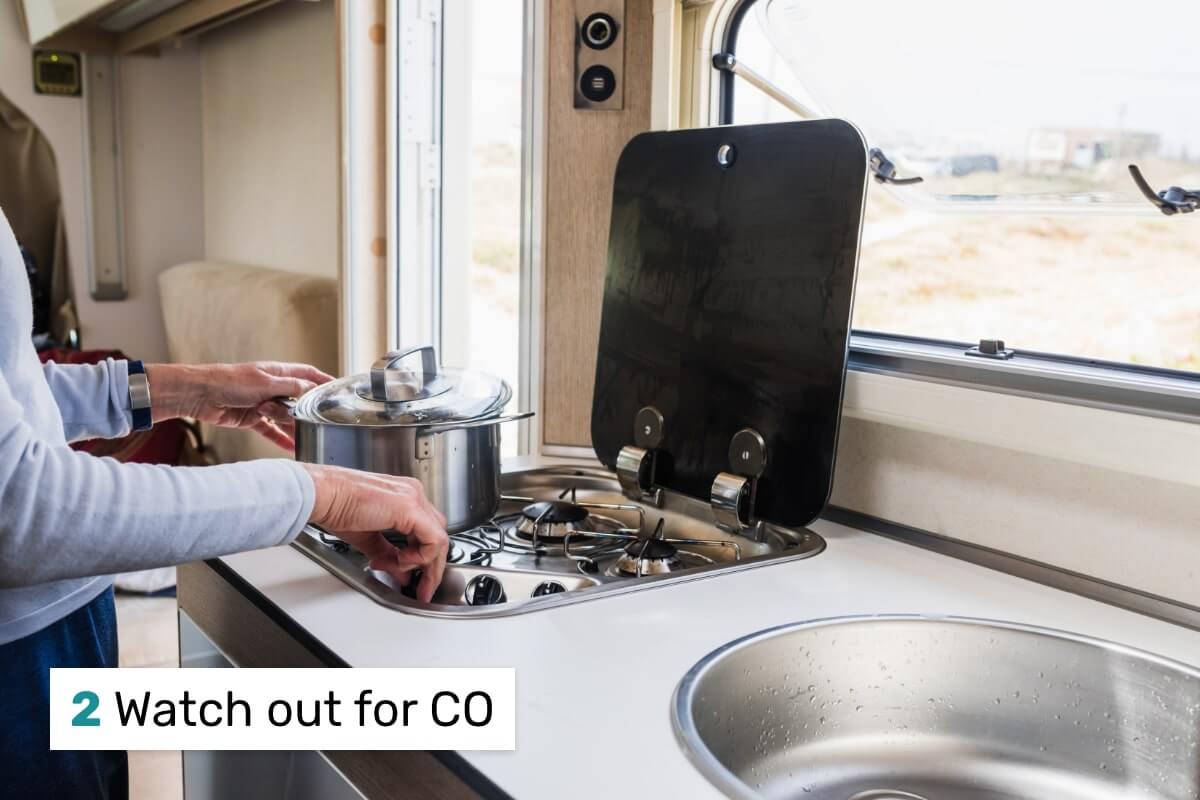 Although many people don't really think about it, CO is extremely dangerous. It has no smell or color, but it can cause illness or death of people and their pets. Don't use devices that burn fuel in closed spaces such as ovens, heaters, etc. Camps are a perfect place to enjoy gourmet meals outside, while having fun with your friends and family.
3. Insects in the wilderness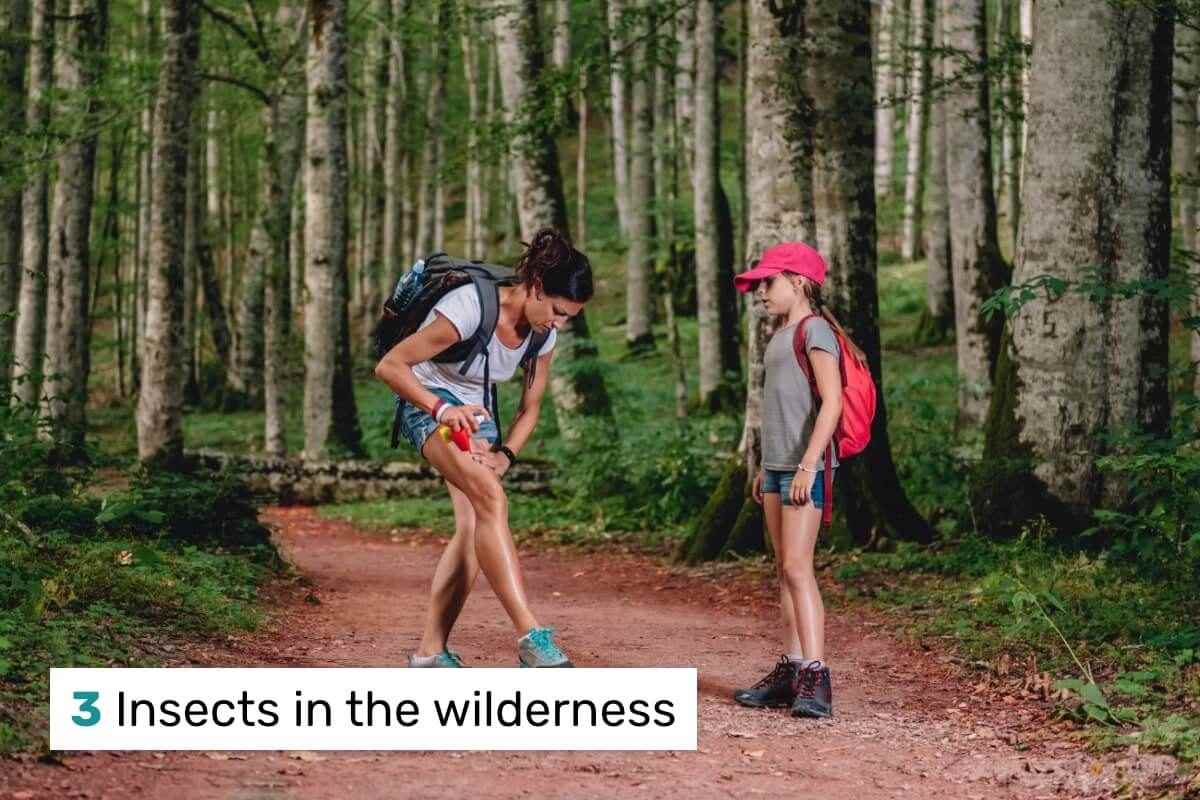 Although the camps are extremely safe, it is almost impossible to stop all of the insects. If you get bitten by one of them, you should put some anti-insect remedy on the spot of the bite. Mosquitoes, ticks and other insects can cause discomfort and sometimes illnesses with serious symptoms, so reacting timely is crucial. Wearing long sleeves, pants and bright-coloured clothes is also recommended to help stop or more easily notice a tick.
4. Cold weather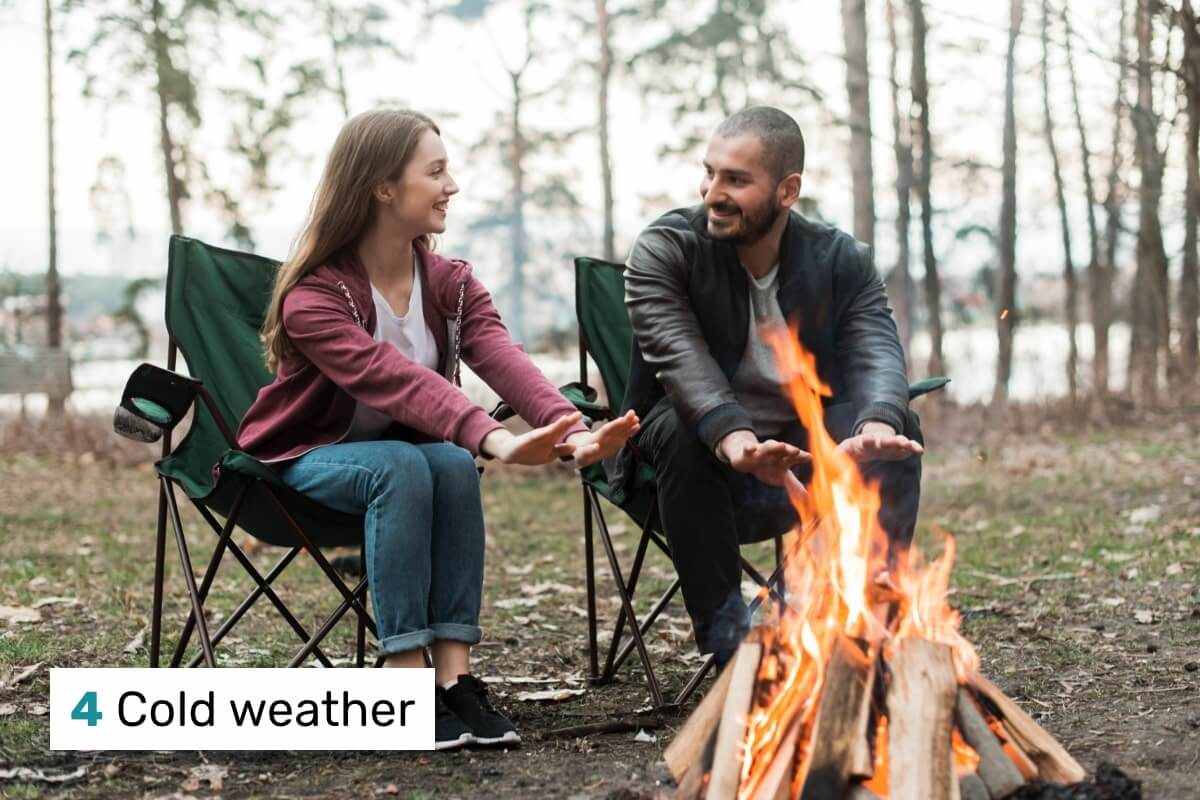 Season is at its end and chilly nights are here with it. To reduce chances of getting a flu or a cold, bring warm clothes and sheets with you so you feel comfortable and warm during the night.
5. Sun protection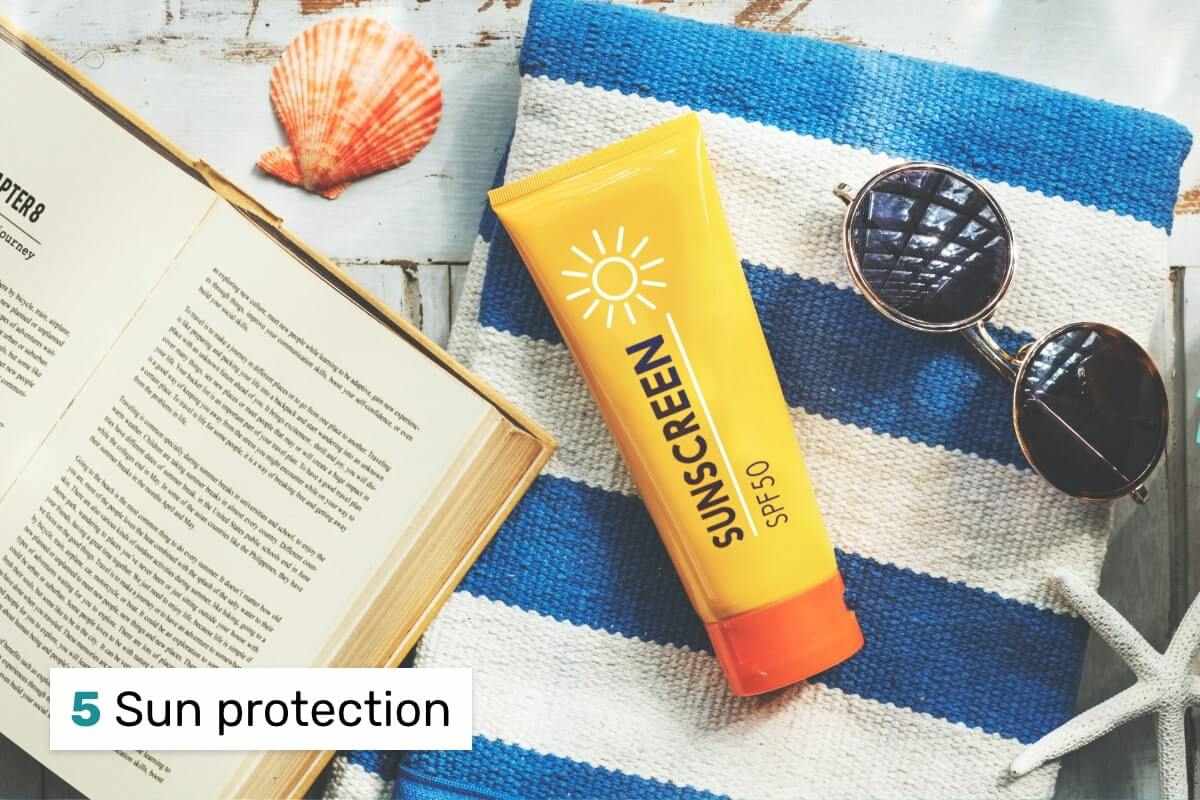 Protection from UV radiation is important year-round. UV rays are just as dangerous in foggy and cloudy days as in sunny and warm ones. Use sunscreen and drink lots of liquids without alcohol or sugar. Don't wait until you feel thirsty - you could already be dehydrated by then! Keep drinking water all the time. Also, spend as much time as you possibly can in the shadows or cold places especially when sun rays are the strongest. For sun protection you can use clothes, hats or sunglasses.
6. Water activities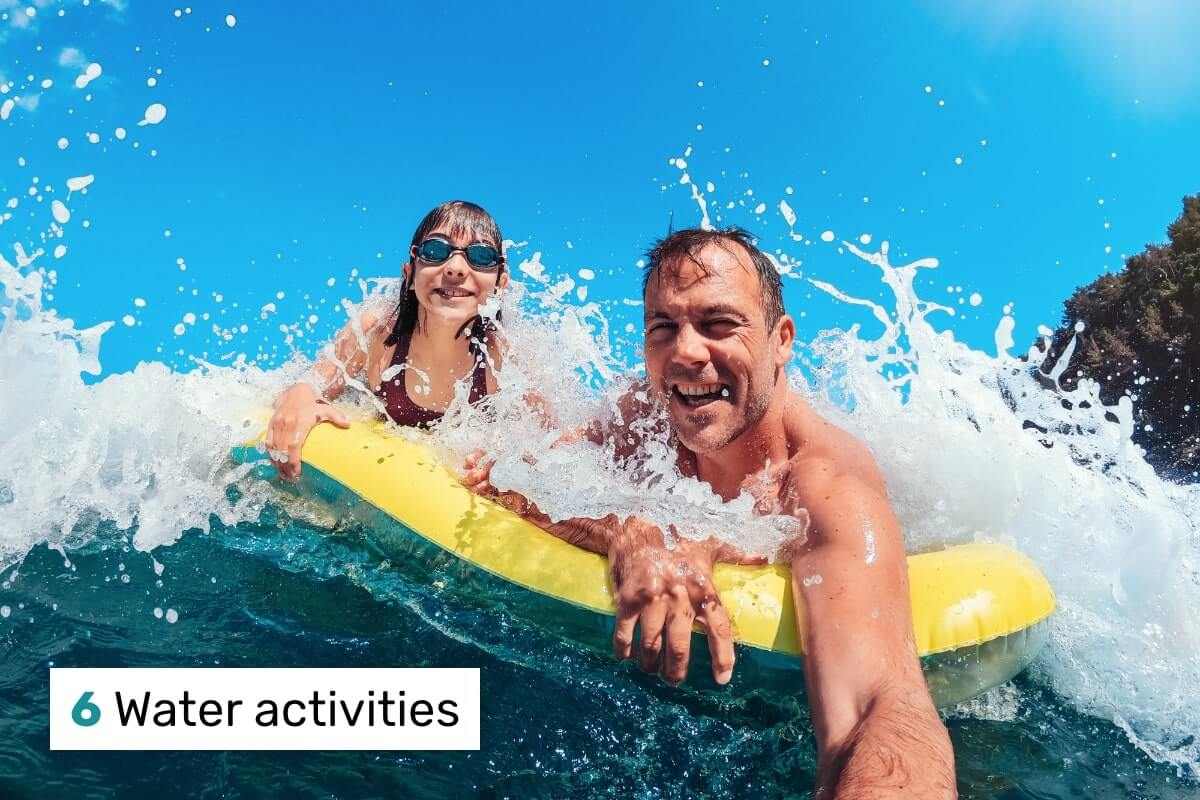 Camping includes many activities in and around the water. In order to protect ourselves and everyone around us we need to follow the rules of specific beaches and respect all the swimmers in the water. Taking showers is recommended before and after swimming. Never swim alone, and if you want you can expand your adventures with a ride in boat, canoe or any other vehicle. Wear a lifewest and take the advice from staff before the ride.
7. Physical activities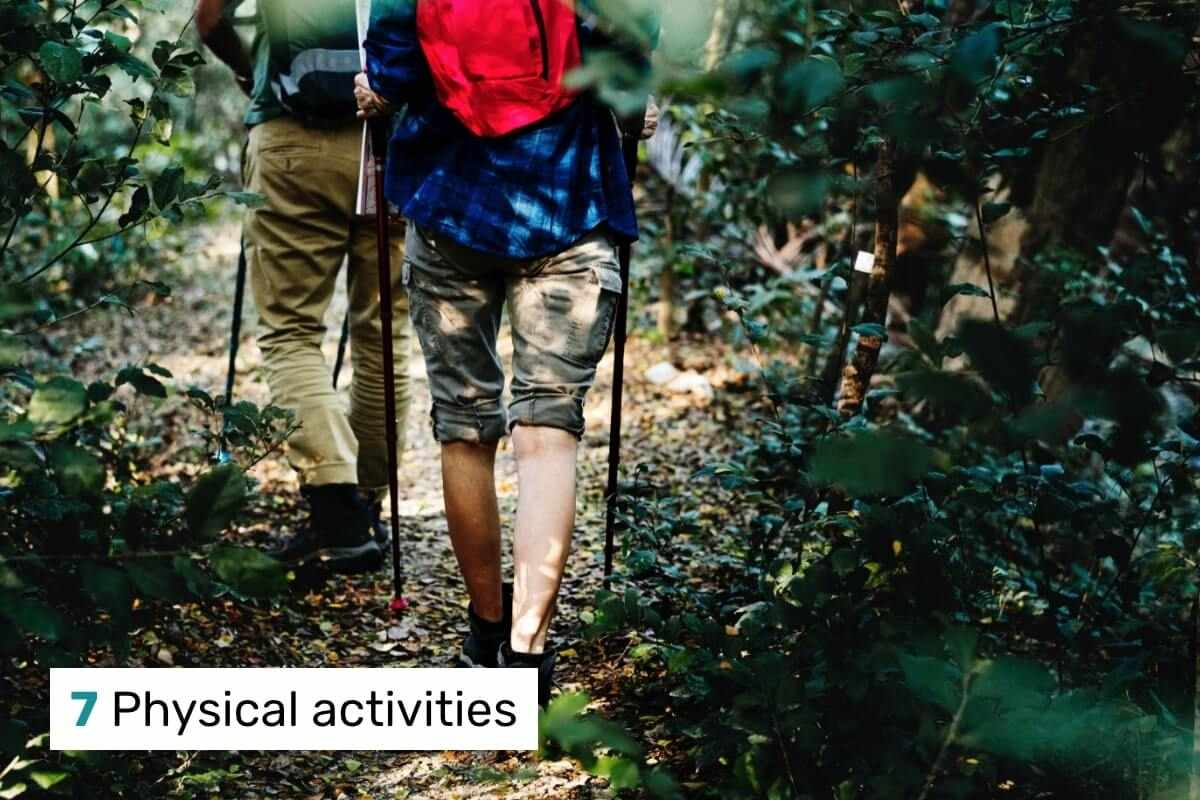 Camping is an excellent way of keeping your body in shape. During camping you can go hiking, mountain climbing, cycling or swimming to stay active during your vacation. Bring protective gear such as helmets, appropriate shoes and safety vests. Know your limits so you don't injure yourself. Never hike or swim alone! Carefully observe your kids.
8. Be ready for the unexpected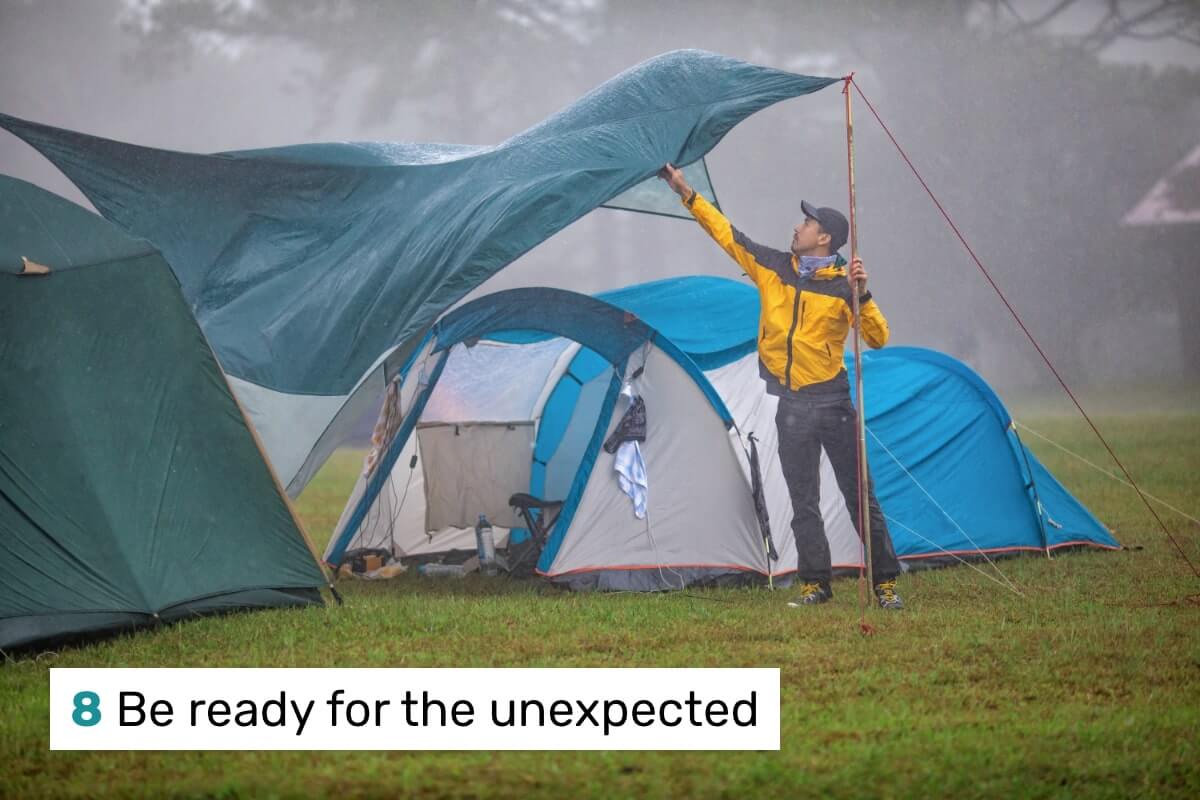 Always be prepared for the impossible. Before you go, check the weather forecast, learn more about the safety of your place in the camp, tell your plans to friends and family. In the camps there's a possibility that you won't have everything you have at home. Be ready: bring a first aid kit, a torch, food, water, clothes and medications. Know how to get in touch with our staff in case any problems occur. When you get back home, check yourself to make sure you don't have a tick, a skin rash, burn or any other skin damage.
Camping is one of the best ways to have a family/friends vacation. During camping, you will experience situations you have not imagined, but that's where it's real charm is.
The most important thing to us is that you feel safe and have an unforgettable time. Check the open camps and reserve your place today. It's never too late for a new experience and some beautiful memories!
We're expecting you in Croatia!